If you're thinking about buying new clothes, but you don't really know what you need to invest in, it's interesting that you think about wild options that can make your day to day easier. The main tip is the dresses.
They are practical clothes, great to have in the closet and include in the compositions of everyday looks.
Even better when you can create the anatomy you want by investing in the use of a dress with built in shapewear. It is the perfect solution, as it combines practicality and well-being in a single choice.
Popilush brings assertive options that will make you have the dream body in a matter of seconds. Just put it on and enjoy the numerous advantages of waist shapewear.
1- Full body modeling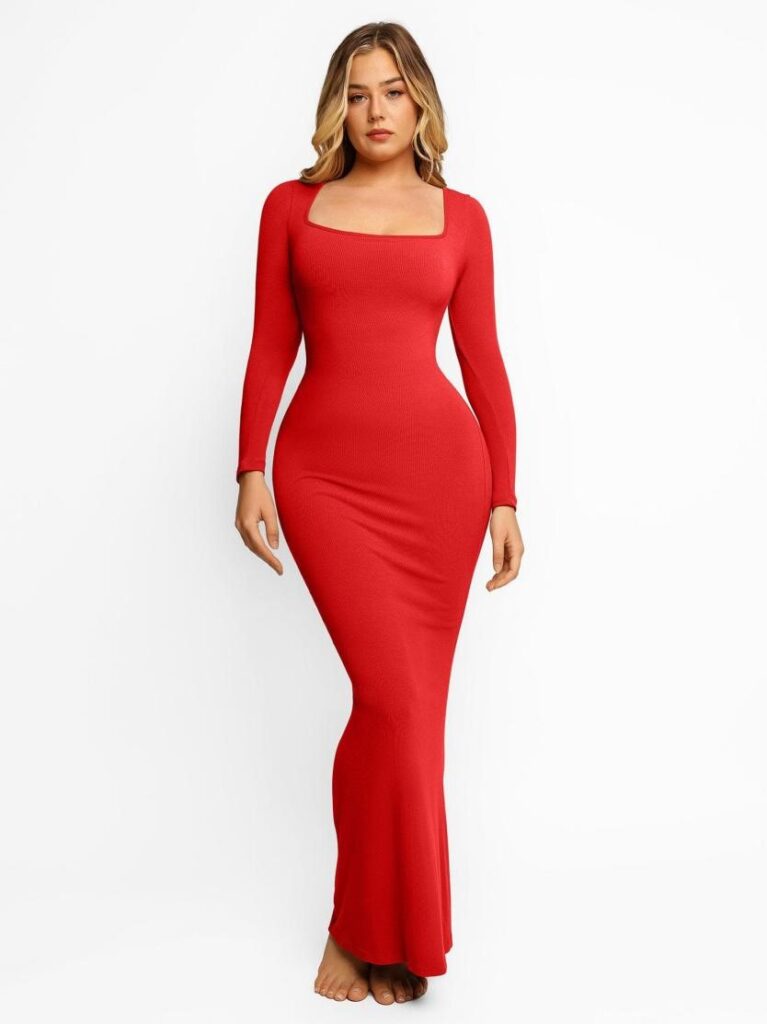 The first advantage you get with a Popilush shapewear is full body shaping. The shapewear dress shows more belly flattening effect due to the double layer design technology, but that's not all. It also models butt, thighs, hips and bust.
By playing with combinations, you can go anywhere in a Popilush dress. Long lounge dresses, for example, can be used on countless occasions. Formal and informal social events, in the workplace, for general outings.
Simply match your shapewear to the correct dress code. One Built-In Shapewear Long Sleeve Maxi Lounge Dress in red color can give you a bold, attractive and beautiful look.
In this sense, match your piece with shoes, bags and accessories suitable for the type of event you intend to attend. Thus, it is possible to enhance your full body modeling even more with items you already have in your closet.
2- Freedom and Comfort
If you choose a Popilush shapewear dress with soft modal material, you will see how a comfortable garment can be perfectly worn all day long. This type of fabric works with 4-way stretch which gives it a velvety feel against the skin.
But won't a dress with built-in shapewear get in the way when I want to go to the bathroom? Popilush stylers have an open reinforcement that makes this whole process natural.
The entire production of these pieces is designed to offer you freedom, in addition to modeling the perfect body. Even in the versions of the 8 in 1 dresses, the design without underwear has a cotton blend in the fabric, for even more comfort.
3- Match any season
It is a proven fact that you will wear your shaper dress over and over again. You will even want to include the piece as everyday attire. That's because in addition to delivering the perfect body shape you want, it's a timeless item in the women's closet. Yes that's right. Popilush shapewear dresses match any season.
Wear a long dress with sleeves for the evening or colder days combined with a jacket. Or a piece of light support like the Built-In Shapewear Modal Soft Lounge Dresses for warmer days.
If it's summer or spring, you can still choose a more cheerful color like pink. Popilush shapewear dresses don't fail. They give you an hourglass waist shape with many different combinations.